Book Venice Taxi was born from experience in the Venice transportation industry. We want to make it easy to book a Water Taxi and get around the city of Venice easily.
Our Water Taxi fleet consists of several boats, with different models and styles that together with our efficient and professional drivers make the service the best in the lagoon.
We have 3 types of boats available that we categorize as: Standard, Deluxe and Extra Luxury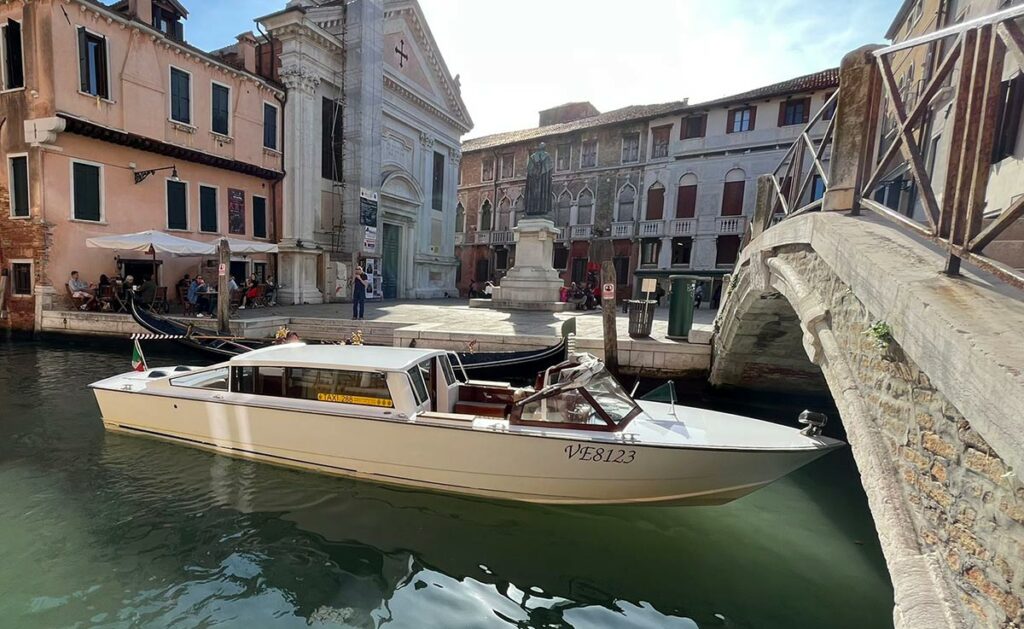 Standard boat: White boat covered in film (fiberglass). The interior is made of normal materials such as cloth or leatherette.
Deluxe boat: Two-color boat, the top covering (the cover) is made of wood while the hull is white fiberglass. The interior is cared for with quilted leather seats and sofas with an elegant shape to provide excellent comfort during the service.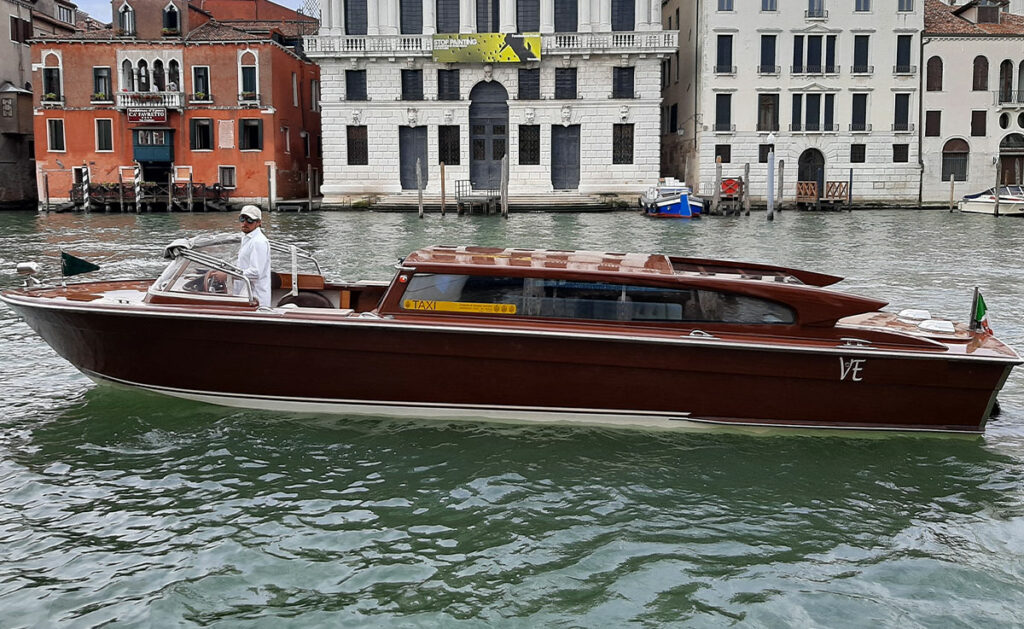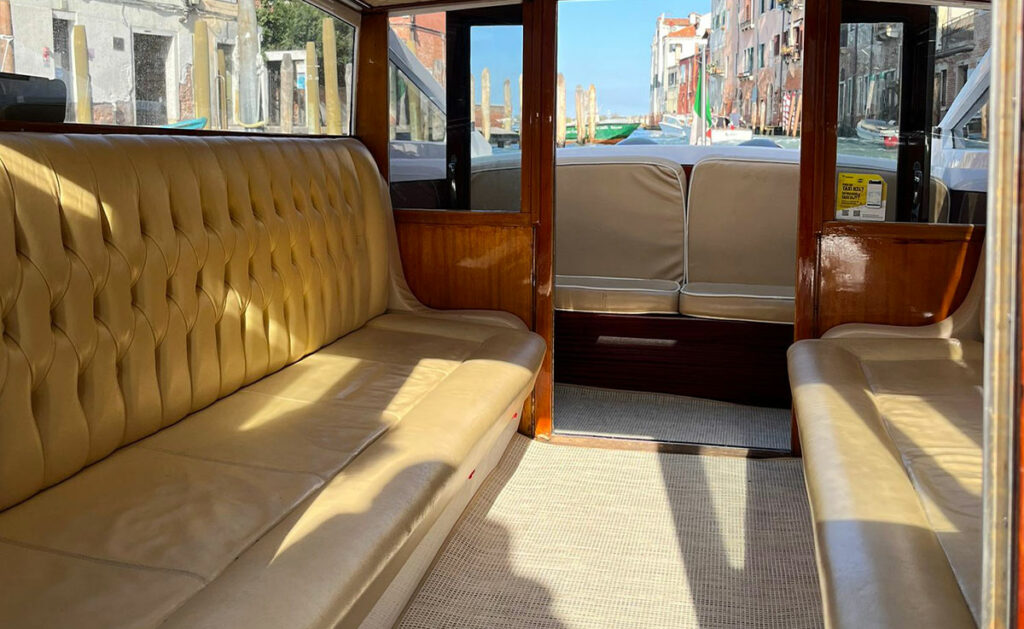 Extra Luxury: This type of boat represents the concept of luxury, starting right from the production costs and the limited quantity in the lagoon that makes it definitely exclusive. Boat totally made of mahogany, a very precious material present on the whole structure. The interiors are extremely fine, with quilted leather sofas, specific elements in polished aluminum, glove compartments with special shapes. The front cabin is extremely well maintained and the navigation instruments are of the latest technology. Privacy glass, electric sliding sunroof, interior lights make this type of boat the most exclusive and luxury.
We guarantee quality boat, with periodic safety checks in order to ensure optimal year-round service. We wish to give our clients not just simple transfers, but real experiences on water that only the Venice lagoon can give. The water taxi represents the most comfortable and fastest means of moving within the city. In addition, all boats are in compliance with current regulations.